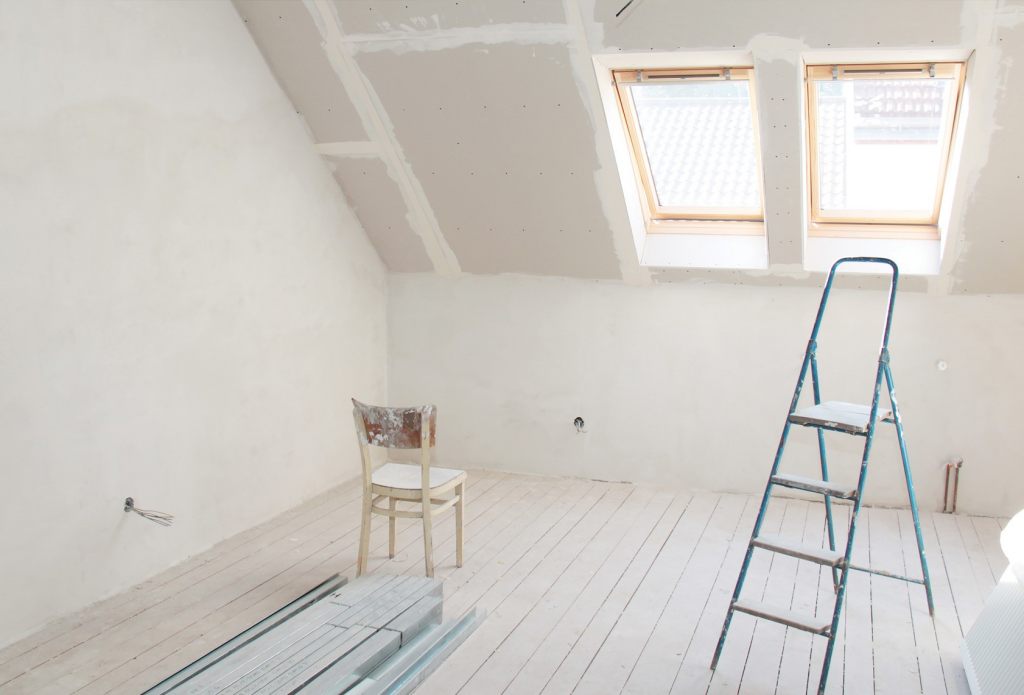 ISSUE 136 - OCTOBER 2016
IN THIS ISSUE...
STOP & CHECK BEFORE YOU RENOVATE
-----------------------------------------------------------
Knocking down walls, ripping up carpet and reconfiguring kitchens and bathrooms might be all the rage in home renovation shows, but owners of apartments need to stop and check approvals before getting out the sledge hammer.
The majority of apartments are part of a Strata Title Scheme, which means that as the owner of the apartment you own a percentage or "Lot" in the whole building. This "Lot" includes the space within your apartment plus a share in common property such as gardens, external walls, driveways and stairwells. Knowing what restrictions the Strata Scheme places on renovations can impact your decision to buy an apartment to renovate, and can save you time, money and hassles during the renovation process.

What do you actually own?
Owners of Strata Title apartments only have control over the interior space, internal walls, underside of the ceiling and upper surface of the floor, but not elements that form part of the structure of the building as this is Common Property. Common property is owned and managed by the Owners Corporation. Any proposed changes to common property require written consent from the Owners Corporation before work commences. You can check what is common property on the Strata Plan lodged with Land and Property Information NSW (LPI). Information held with the LPI can be found at https://www.nswlrs.com.au/, where you can access free information via the LPI Online portal, or use an LPI Approved Information Broker.
In a typical strata plan, common property usually encompasses:
The structure of the building – external walls, floors, ceiling and the roof
Items that formed part of the building when it was completed, such as bathroom tiles
Structural cubic space – any vertical structural element which isn't a wall, including ducts, wires, pipes or cables that are not for the exclusive enjoyment of one unit, drainpipes and structural columns supporting a balcony
Know Your By-Laws
Strata schemes are governed by By-laws, which are adopted by the Owners Corporation and registered with the Certificate of Title for the Common Property at the NSW LPI. By-laws are designed to ensure the structural integrity of the building, its fire safety, sound insulation and waterproofing are not impacted by individual owner actions, and also to protect the quiet and privacy of residents. Many strata schemes have adopted a set of model By-laws, which can be found in the Strata Schemes Management Act. By-laws may dictate what type of flooring you can install (floorboards are often not allowed due to noise concerns); when you can carry out work; and if you need to pay a deposit in case common property is damaged. More major renovations may require a new by-law to be passed by the Owners Corporation, and registered on the Certificate of Title before you can commence work. As a first step, talk to the Strata Manager about what By-laws might impact your renovation plans. You can also purchase a copy of a registered By-Law through LPI's approved information brokers. In addition to complying with the Strata Scheme's By-laws, major renovations may require Development Consent from Council.
What Can You Change?

Walls – you can paint and paper your walls but any work that impinges into the wall, such as cutting holes or mounting a TV, will require permission.
Kitchen and bathroom – you can replace kitchen cabinets and bathroom vanities but anything that may cause a leak, such as tiling or relocating pipes, requires prior approval and must be done by a licensed plumber.
Windows and doors - any 'boundary' entrances, such as the front and balcony doors, and all windows are common property so you can't replace the front door or fit new windows. In some buildings, this also applies to curtains and blinds to ensure a consistent external appearance. However, you can change internal doors.
Bathroom tiles – these are considered common property and if you remove the existing tiles, you are responsible for ensuring correct waterproofing or be liable for any resulting water damage
Light fittings - you can replace internal light fittings, but will need permission to fit downlights into the ceiling, which is common property, and an incorrect installation may compromise the building's fire safety certificate

Renovating Just Got Easier
The good news for apartment renovators, is that changes to Strata regulations which take effect from 30 November 2016, mean you won't need to go to the Owners Corporation for every tiny cosmetic change,
and getting approval for more major renovations should be easier.
The new streamlined approval process categorises changes into three tiers:

Level 1: Cosmetic changes such as inserting picture hooks into the wall – approval not required.
Level 2: Minor renovations – general resolution required (50% approval from voters). These include renovations that do not affect the unit's external appearance or its waterproofing, and which do not involve structural changes.
Level 3: Major renovations – special resolution required (75% of voters' approval). Includes renovations that will have an impact on waterproofing or the external appearance of the dwelling, or that involve structural changes.
Get Expert Advice
Talk to the Strata Manager, check the By-laws, and identify where plumbing and drainage are located, as this will impact on what you can change and the cost. Proposals for major renovations that impact the building's structure or the apartment's layout will be more favourably viewed by the Owners Corporation if they are supported by professional plans from an architect or designer, and may also require engineering reports.

Don't Waste Your Money
Ensure you have all the relevant written approvals before you start. If you go ahead and renovate without seeking approval from the Owners Corporation, the executive committee can require you to return the apartment to its original condition!
-----------------------------------------------------------
SUMMARY
Check your Strata Plan to establish what is your property and what is common property

Talk to your Strata Manager and read the By-laws to find out any renovation restrictions

Use professional designers, architects or engineers for major renovation proposals

Check if the Owners Corporation has adopted the new model by-laws (from 30 November)

Ensure you have written approval from the Owners Corporation before you start work

Explore investment opportunities in high liveability suburbs outside the top price bracket