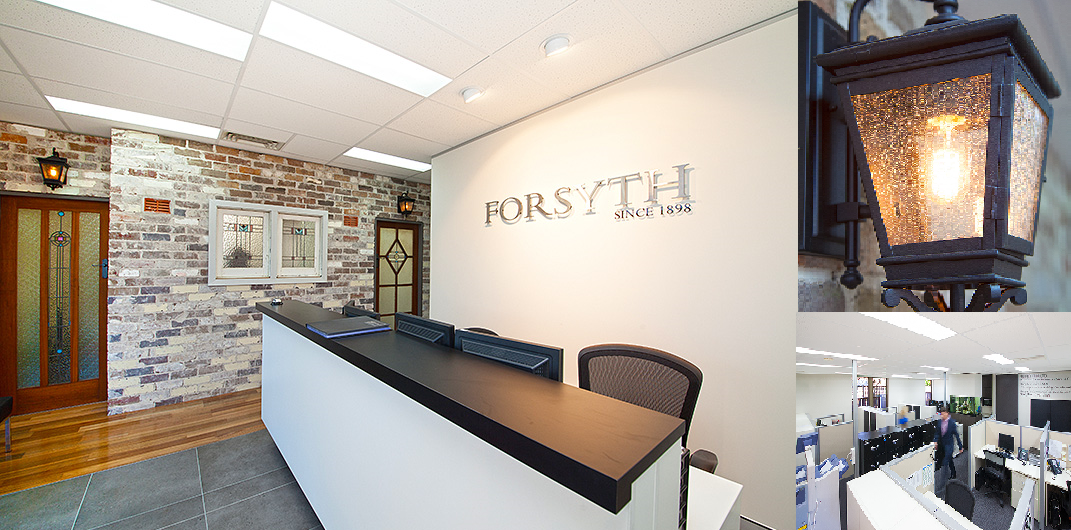 Forsyth have utilised recycled materials that reflect the character and style of the area as well as respecting the heritage of the company and modern society. Stained glass windows and doors are set amongst the recycled brick and timber. The meeting room showcases a picture timeline of Forsyth's development and staff over the 116 years.
The interior design features cubical work stations for all employees, two fully enclosed conference rooms and three enclosed offices at the front (giving staff members the choice of an open or enclosed office space). The open cubical environment approach allows natural day lighting and window views for majority of the work stations and enhances employee teamwork and collaboration.
Above the offices, three reproduction gas lamps have been installed symbolising our founder (and former Willoughby Mayor), Robert Todd Forsyth, throwing the switch which brought light into the Municipality of Willoughby in 1921.